Looking To Hire An Efficient And Professional Commercial Contractor?
If you are looking for a Commercial Contractor, look no further! Ward Davis Builders have the qualifications you want to have your commercial project go smoothly:
Liability and Work Com Insurance with Bonding available
Working relationships with local architects and engineers
Estimating and Budgeting
Management of any project is the key to making sure that things go right. Without good project management, mistakes are made, budgets are blown and time schedules slip. Ward Davis does a fantastic job of project management and has the credentials to prove it:
30+ Years of experience with project management
B.S. in Construction Management from Kansas State University
Owned his own firm in Hutchinson since 2000
Wall Framing Timelapse
Contact Ward Davis Builders
Let's Talk!
Are you considering a remodel or an adding on? Perhaps you want to start from scratch with new construction? Ward Davis Builders specializes in commercial, industrial, municipal, and residential construction. We want to help you bring you vision to life. Call us at (620) 474-8130 or send us a message and we will help you get started with a free consultation.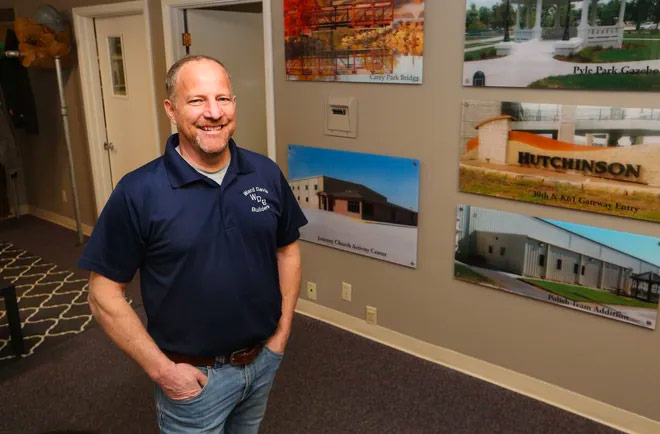 Ward Davis
Owner,
Ward Davis Builders