Our customers LOVE our work!
Take a look at the testimonials of our past customers. They love our work and we were proud to serve them!
Your quality of work satisfied both of us and, as you know, we are extremely particular. Gene and his workers did a superior job … We will be more than happy to be a reference for you!
Bob and Linda Murdock
---
The guys did a great job and the door looks wonderful! Thank you all. I'm looking forward to the bathroom project next …
Thank you so much for your always excellent work.
Maria D.
---
Thanks so much Ward! We're really pleased with the work. Looking forward to the next phase!
Elaine & Mike
---
You all have done a super job and have been wonderful to work with. Your crew is always polite and friendly which makes sharing space easier. Thanks again!
Heidi C.
---
Ward,
The Floor turned out great. You and the guys did a great job for us. Thanks!
Mel
---
Contact Ward Davis Builders
Let's Talk!
Are you considering a remodel or an adding on? Perhaps you want to start from scratch with new construction? Ward Davis Builders specializes in commercial, industrial, municipal, and residential construction. We want to help you bring you vision to life. Call us at (620) 474-8130 or send us a message and we will help you get started with a free consultation.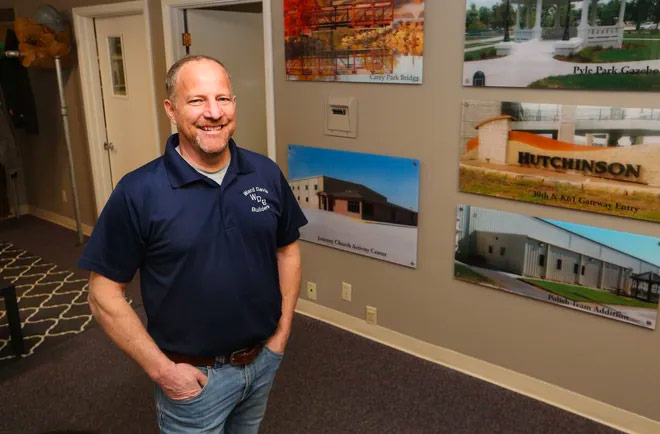 Ward Davis
Owner,
Ward Davis Builders